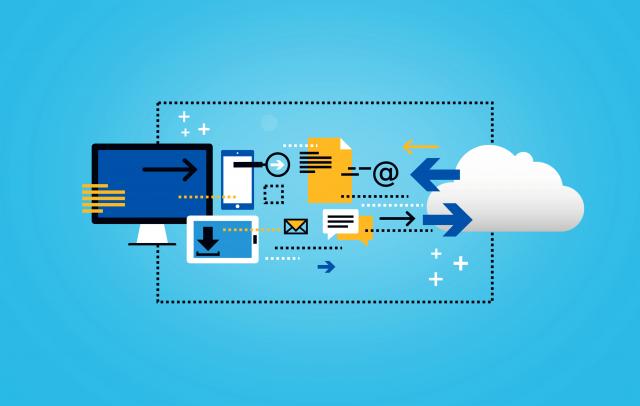 In the over expanding world of digital and online businesses, a website is a very powerful tool and web hosting services are essential to your business platform. The reach of a website that promotes your business can extend to a series of benefits: more visibility, more traffic, more interest in your product or services. This medium achieves sales goals in no time and with calculable results. These types of services can guarantee a safe digital existence and experience.
RapidDedi knows the advantages of web hosting services for your business!
Here at RapidDedi we think continuously on how to improve the experiences that business owners have. The importance of a safe network that functions flawlessly and delivers results and an increase in sales can't be underestimated. We know all the obstacles faced, just as well as the solutions. It is why we thought about presenting the most important advantages of web hosting services for your online business.
What do companies gain from good web hosting services?
Good web hosting means a series of ongoing services that can benefit not only your website but also your business or personal brand. With a web hosting provider on your payroll, you get the guarantee that a professional is taking care of your online presence. This can give you more time to focus on expanding your brand or service.
1. You get dedicated support.
The first main benefit of having a web hosting provider is the support you'll be getting. If you run into an issue, your web hosting specialist can take care of it. Your website is down? Call him. There's a problem with your traffic? Call him. Fearing a DDoS attack and need DDoS protection? Call him.
No matter what issue you're having, an expert will deal with it with experience.
2. You get reliable servers.
The kind of server that hosts your company is a big deal. This means that it needs to be maintained properly. This way, you get the guarantee that your site won't crash, won't work slow. A Virtual Dedicated Server (VPS) can accommodate your virtual needs in a way that will support your business. Reliable servers can also provide DDoS protection from unwanted attacks. They provide an extra support for your users' smooth experience on your platform.
3. You get cost efficiency.
Hosting boosts the efficiency of your budget by removing the need for big capital outlays on hardware and data centers. This capital can instead be redirected towards upgrades or expanding your work. In a hosted environment, you pay as you grow, saving you money. So you get not only dedicated web hosting services, reliable VPS and customer support, but also a wiser use of your budget.
4. You get the latest technology automatically.
Web hosting services are usually up to date to latest upgrades in their industry. So you receive the latest technologies in the package, the latest in hardware and software, along with an experienced staff. In the field of DDoS protection or virtual private servers, for example, this has a large importance; your expert is providing you with the newest tools to be safe, present and efficient in your online appearance and interaction.
5. You get reliable backup and restore.
When fearing or confronting website attacks, enough backup is essential for your data. Having a reliable backup and restore mechanism is the ultimate protection against attacks on your website, such as DDoS attacks, for example.
6. You get more control.
When hosting on a Virtual Private Server (VPS) package, in comparison to shared hosting, you get complete root access to your environment. Moreover, this can mean that you avoid issues with software packages that need to be installed. Or that you're secure and at best performance.
Be sure to contact us here at RapidDedi and ask for the web hosting services that will help your business stay on track, prospering and continuously growing!